Are you planning your next summer getaway in Croatia?
Dream of a spacious villa with a pool overlooking the turquoise Adriatic Sea in a charming island or small coastal town?
Luxe countryside rental with a heated pool and view of the mountains is more your thing?
Want to take your family on a dreamy island getaway in Dalmatia?
Whether your definition of paradise might be, you can discover it here.
So, where do you start?
Enter the world of luxury Croatian villas.
We selected some of the best exclusive villa rentals with a pool you can book for a private retreat in Croatia.
Best Luxury Villas With a Private Pool in Croatia
Villa Lovelos; A Relaxing Countryside Spa With a Heated Pool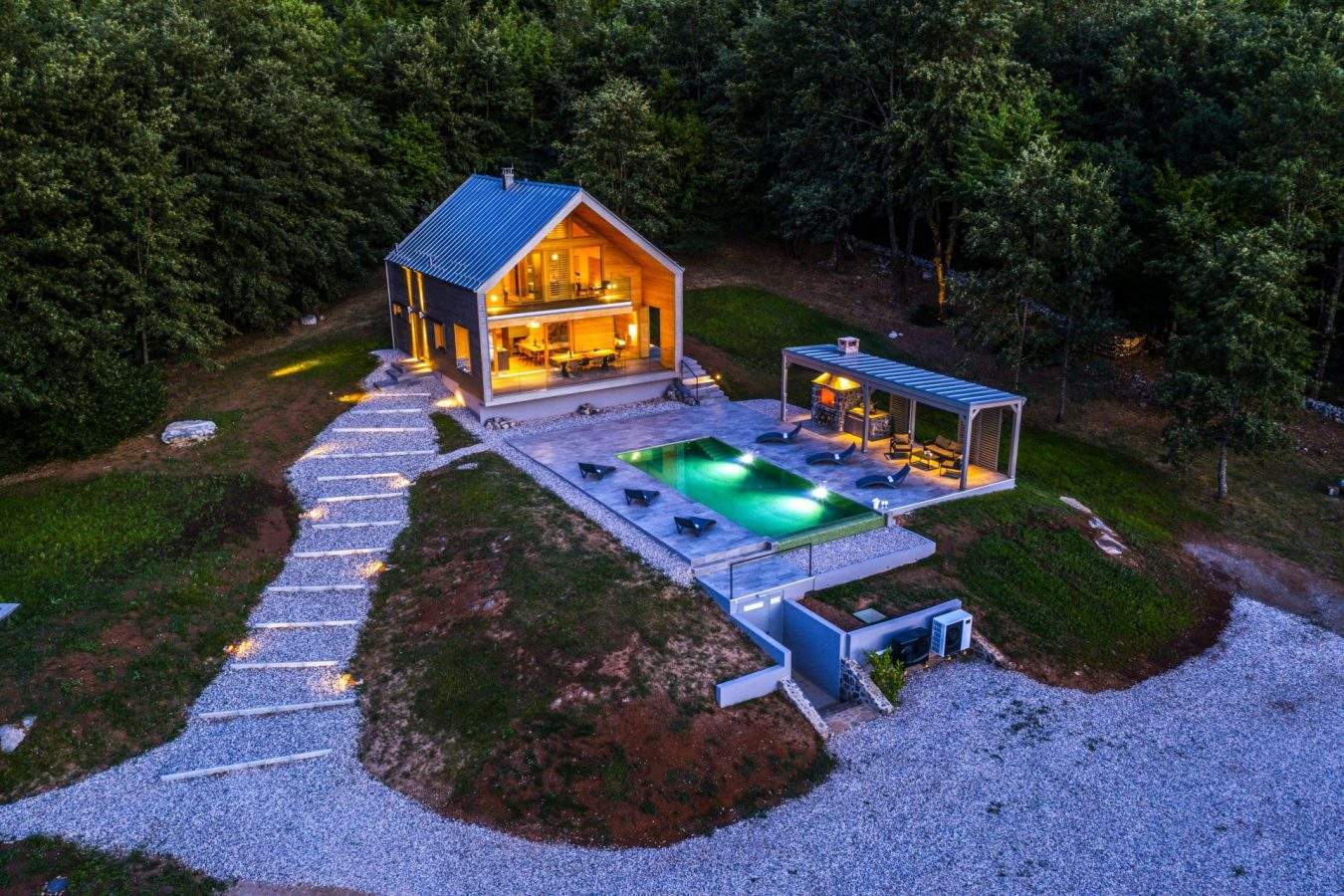 Placed in the heart of Lika, in picturesque Lovinac, villa Lovelos is a natural wooden villa surrounded by forest.
This upscale villa with a private pool, 3 bedrooms, and 3 bathrooms can accommodate up to 8 guests.
Some of the high-end amenities you'll find in Villa Lovelos include:

Heated outdoor pool with an infinity edge
Finnish sauna
Hydromassage bathtub
Perfect for: relaxation in a spa in rural seclusion to detox from technology and rest all of your senses.
Villa BiBiSea; Suite With A Private Pool Overlooking the Sea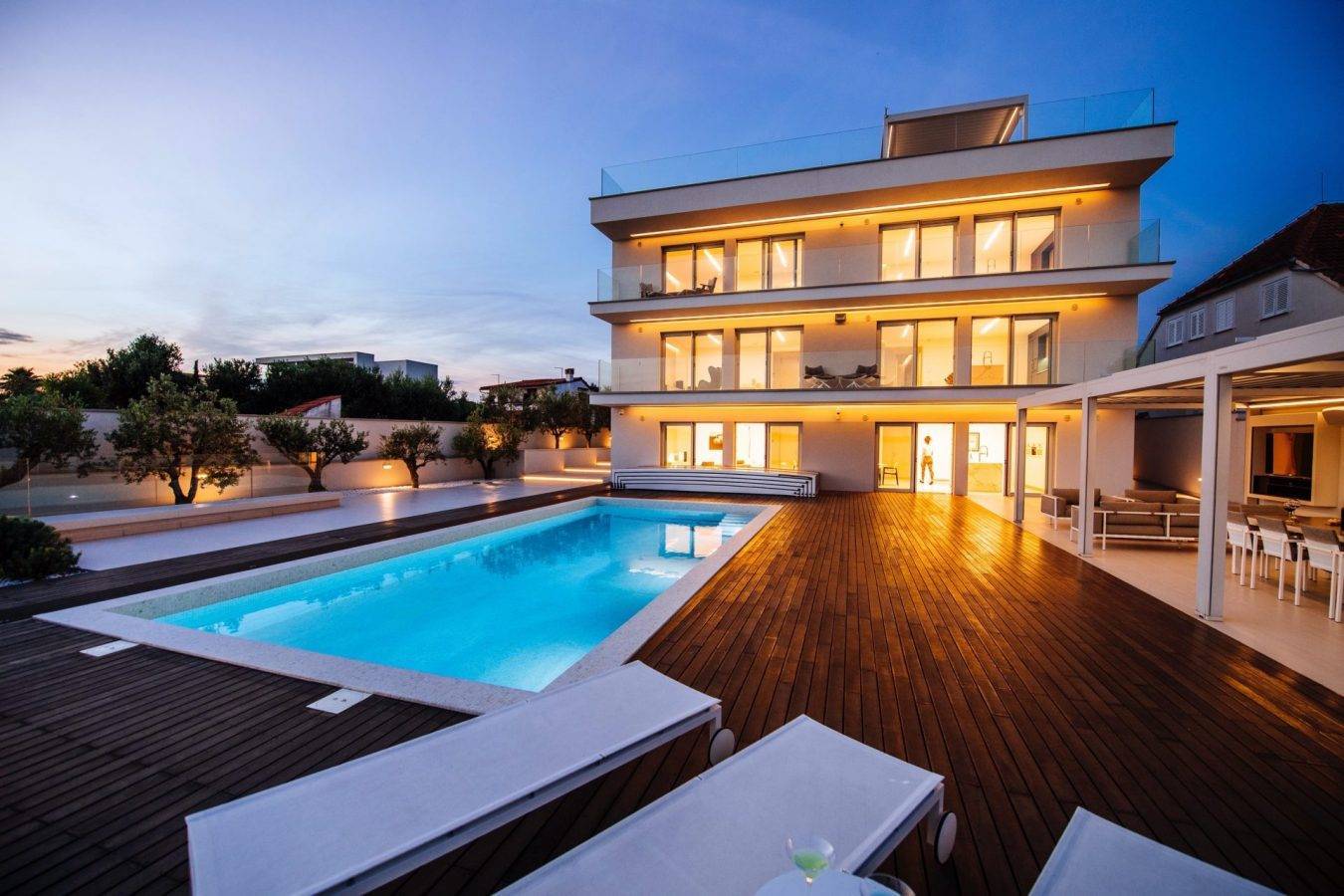 Located in picturesque Bibinje near Zadar, villa BiBiSea is a modern luxury suite near the beach with all the comforts you're used to at home — and more.
With 6 bedrooms and 6 bathrooms, this luxury villa is suitable for up to 12 people.
Villa BiBiSea features:
Pool and a patio with a sea view
Rooftop jacuzzi
3 luxury floors
Ideal for: deep rest in the great company of friends and family as you enjoy the calming view from the pool that overlooks the sea.
Dedaj Resort; Elite Holiday With a Private Pool Near the Beach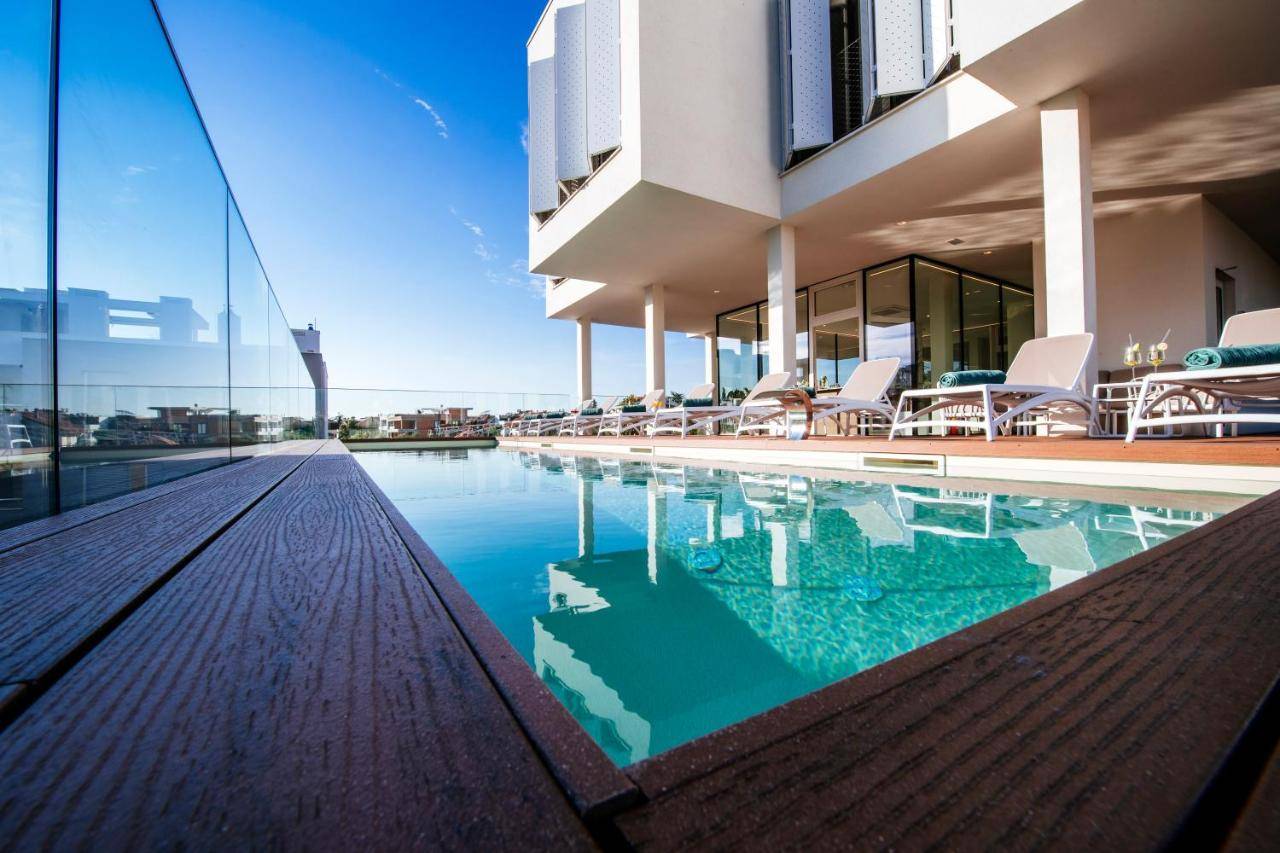 Dedaj Resort (Villa Tina) is a luxury rental situated on the Dalmatian coast, in Zadar, Croatia, near the old town and the beach (across the road).
The spacious resort comprises 5 apartments and one luxury penthouse with a private pool overlooking the sea, perfect for up to 20 people.
In this 5-star villa, you'll find:

An outdoor pool with sea view
Spacious garden terrace
Private parking
Made for: large groups who want to indulge in a premium experience during their holiday, soak in the scenic view, or learn more about Croatian culture.
Villa Jackpot; Island Villa With Outdoor and Indoor Pools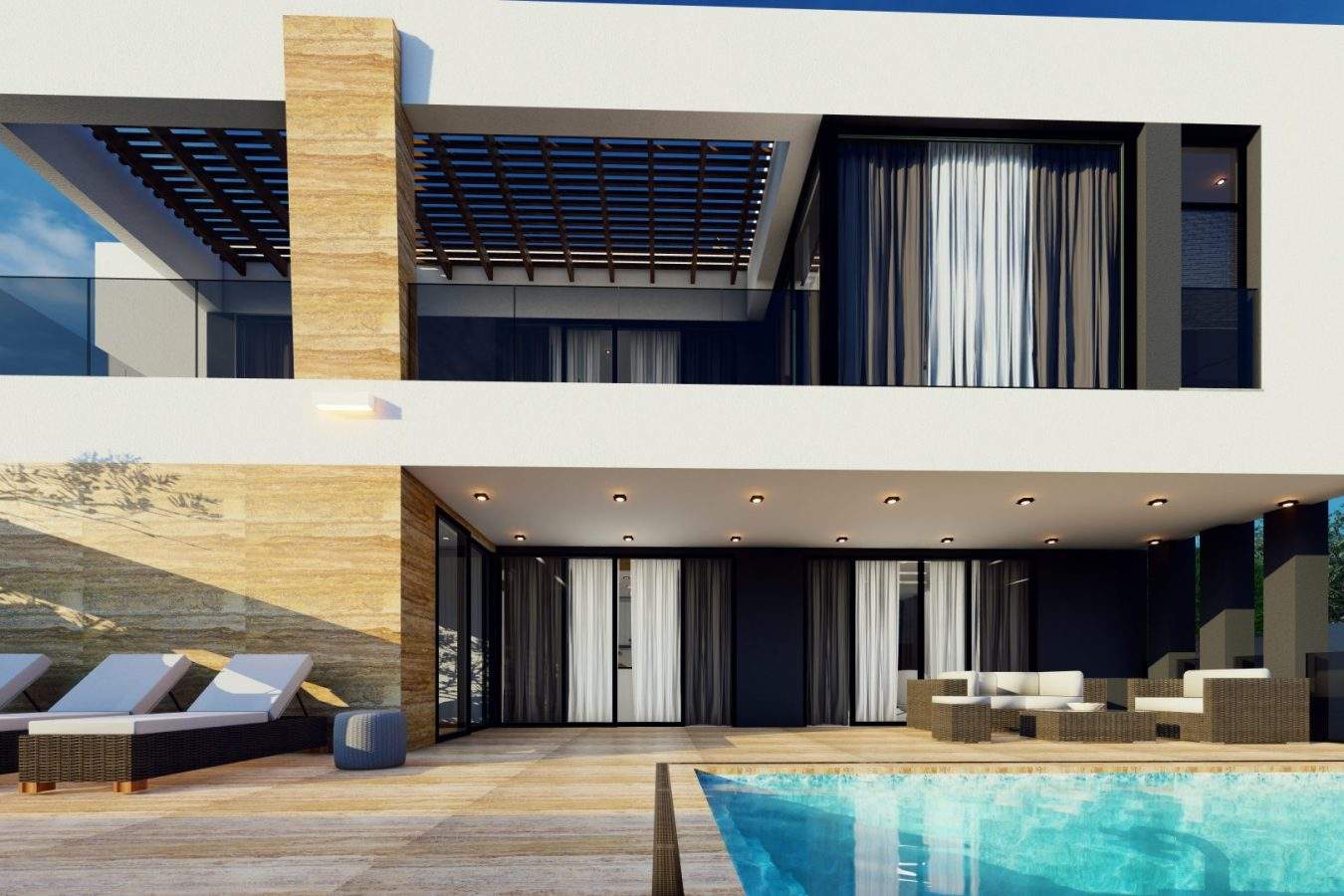 Placed in Sveti Petar in Croatia, Villa Jackpot is a modern luxury rental a five-minute walk from the city, located near the beach.
Since it has 4 bedrooms and 5 bathrooms, the villa accommodates up to 8 people.
In Villa Jackpot, you'll find:
Indoor heated pool
Large outdoor swimming pool
Billiards
Designed for: regaining focus on what matters while being taken care of in this minimalist villa with an outdoor and indoor private pool surrounded by a peaceful and private garden.
Villa Kostanca & Sara; Scenic Pool in the Family-Friendly Villa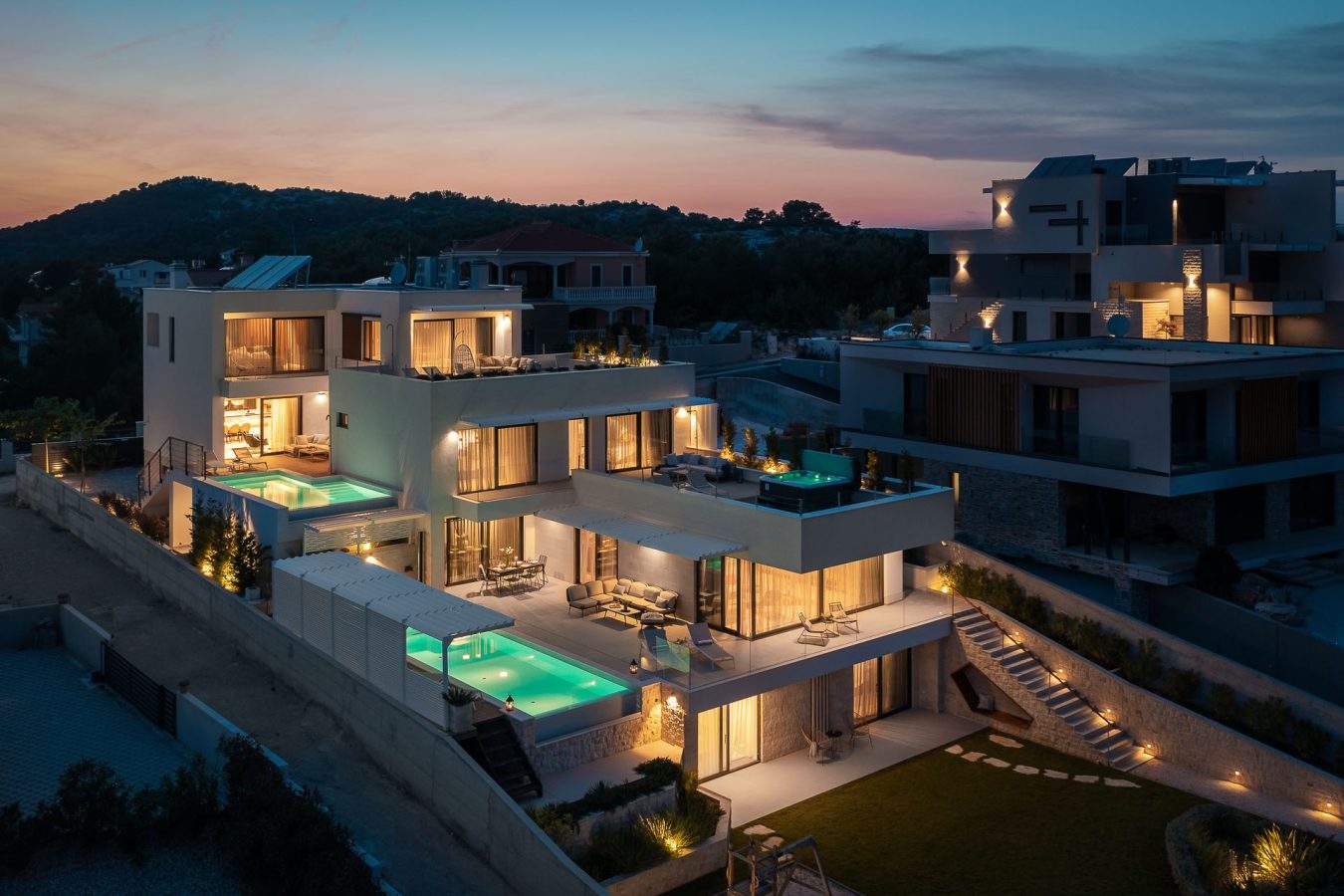 Located on the remote Dalmatian island Murter, Villa Konstanca & Sara are two private villas in Croatia with pools that offer a private luxury experience for a group of friends or families.
This premium rental can accommodate a maximum number of 8 guests (per villa).
Villa Konstanca & Sara are sister villas that both include:
An outdoor swimming pool
Patio overlooking the Adriatic Sea
Four bedrooms and five bathrooms (per villa)
Playground
Barbeque
PlayStation room
One of the best villas in Croatia for families with children that need a spacious villa that offers opportunities for plenty of group and individual activities.
Villa Anita II; Spacious Croatian Villa With a Pool By the Sea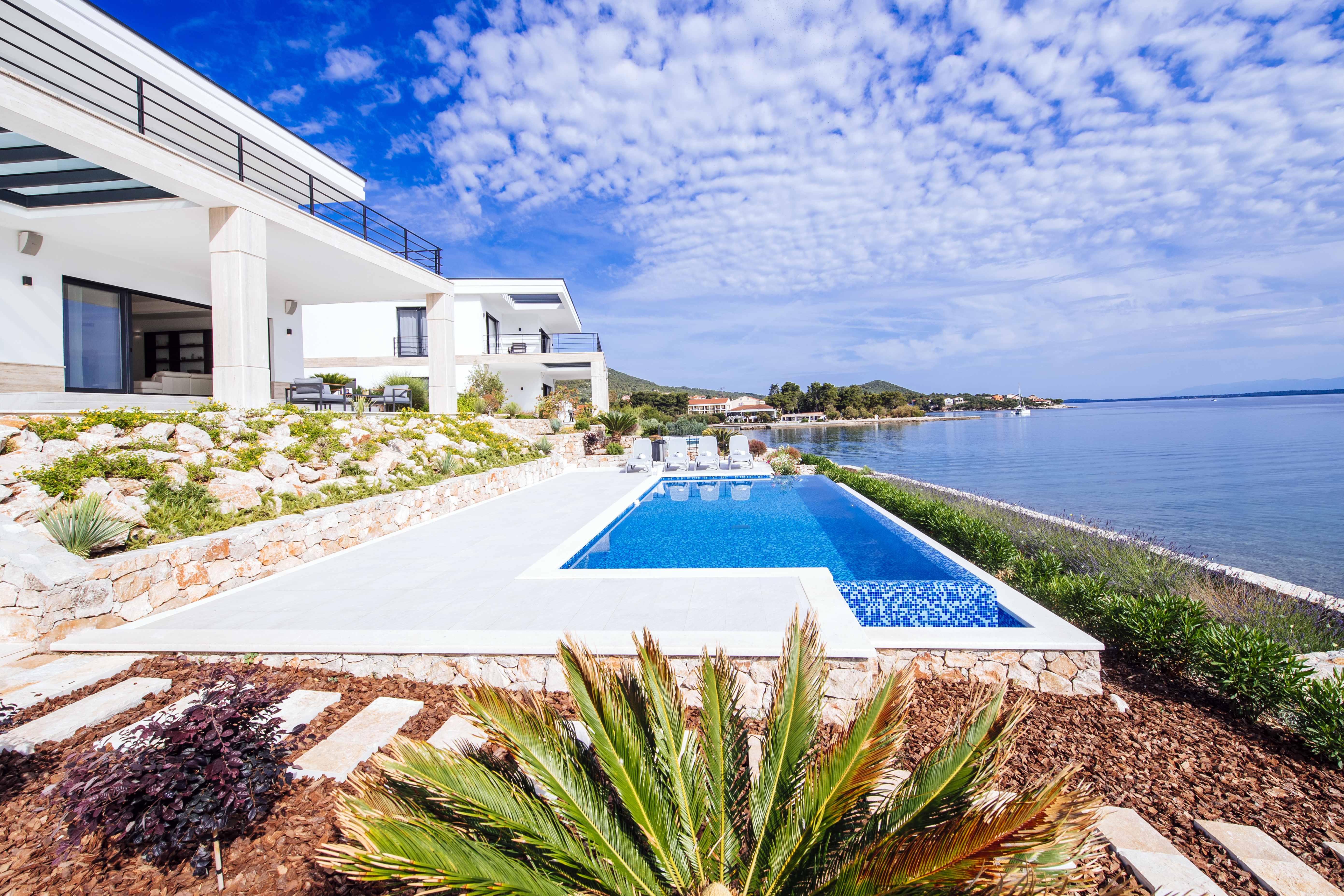 Located on the Croatian island hotspot Veli Iž, Villa Anita II is a stone's throw away from the beach. Besides easy beach access, it offers a picturesque view of the Adriatic Sea from rooms, a terrace, and a spacious patio with an outdoor pool.
Villa Anita II is one of the vacation rentals with 4 bedrooms and 4 bathrooms — perfect for up to 8 people.
In this luxury island villa with a pool, you can enjoy:
Living room with a fireplace
Outdoor grill in the spacious patio
Fully-equipped kitchen
Made for: your dreamy Croatian getaway on an island where you'll find yourself while relaxing in the Mediterranean paradise. Want one of the best villas in Croatia with a private pool near the beach? This is the answer.
Concierge Services Are Available in Luxury Villas in Croatia
From culture to cuisine, there is a lot to be discovered in Croatia — begin your vacation by anchoring in the privacy of one of the spacious luxe villas featuring a pool.
For a complete premium experience, you can also request Feel Croatia's private chef, deluxe transport, private tours, beauty and spa treatments, and more.
Get a true taste of the divine luxury of Croatia. Start by booking one of our carefully curated luxury villas in Croatia with a private pool that meets your vacation needs.
Get in touch with us, and we'll take care of the rest.