Croatia is a travel destination that has something for everyone. With a stunning coastline that stretches along the Adriatic Sea, thousands of islands, and eight national parks, Croatia offers some of the most awe-inspiring landscapes in Europe.
Add to that a rich history, mouth-watering cuisine, award-winning wineries, and the recent adoption of the Euro, and you have a perfect destination for every traveller.
Today we will explore the five things you should know about Croatia before visiting. These topics include the country's islands, national parks, impeccable sea, cuisine and winemaking, and the adoption of the Euro.
Whether you're looking for a relaxing beach holiday, an opportunity to explore ancient history or indulge in some of Europe's best cuisine and wine, Croatia has something for you.
So, let's dive into the five things you should know about Croatia before visiting.
5 Things You Should Know About Croatia Before Visiting
Unveiling the Hidden World of Croatia's Archipelago: 1246 Islands and Counting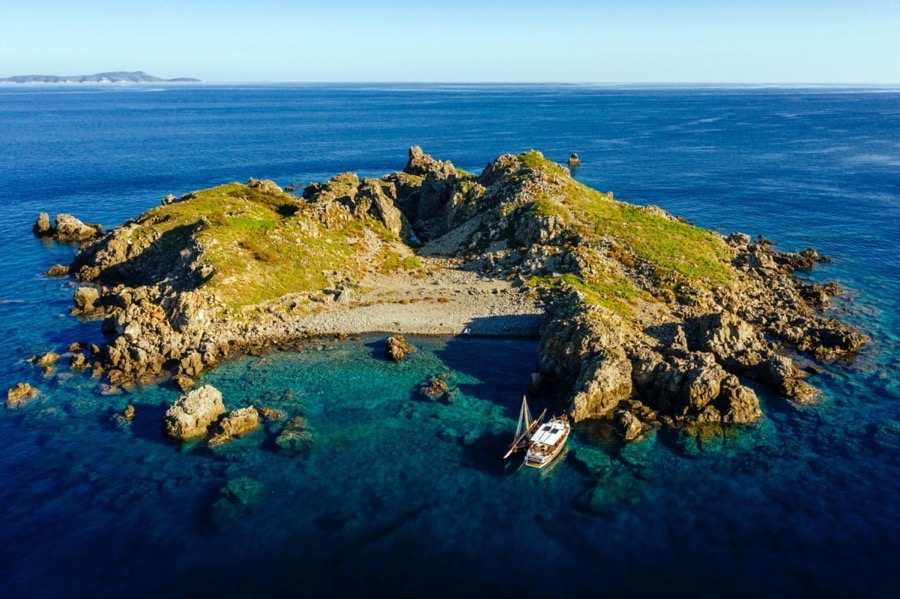 Croatia is known as the "country of a thousand islands" for a reason.
This sun-kissed country boasts some of the most beautiful islands in the world, with 1,246 islands, islets, and reefs scattered along its stunning coastline. The islands offer a variety of landscapes, from rocky cliffs and lush forests to sandy beaches and crystal-clear waters.
Sailing and island hopping are popular activities here. This is because the Adriatic Sea offers excellent sailing conditions, and many visitors choose to rent a sailboat or yacht to explore the islands at their own pace.
Island hopping is also a great way to experience Croatia's diverse landscapes, culture, and cuisine. You can choose from organized tours or plan your itinerary based on your interests.
Hvar and Korčula are some of Croatia's most popular islands, known for their beautiful beaches, lavender fields, and historic architecture.
Dugi Otok is another favourite, with its stunning beaches, crystal-clear waters, and diverse marine life.
Whether you're interested in sailing, island hopping, or simply relaxing on a beautiful beach, Croatia's islands are the perfect destination. With so many islands to choose from, you will find an island that suits your interests and travel style.
From Alpine Peaks to Coastal Wonders: Exploring Croatia's 8 Diverse National Parks
Croatia is home to eight national parks, which together cover a total surface area of 5,930 km² or 10.1% of the country. Each park offers visitors a unique experience, from waterfalls and canyons to forests and lakes.
Plitvice Lakes National Park is perhaps Croatia's most famous national park, known for its stunning waterfalls and crystal-clear lakes.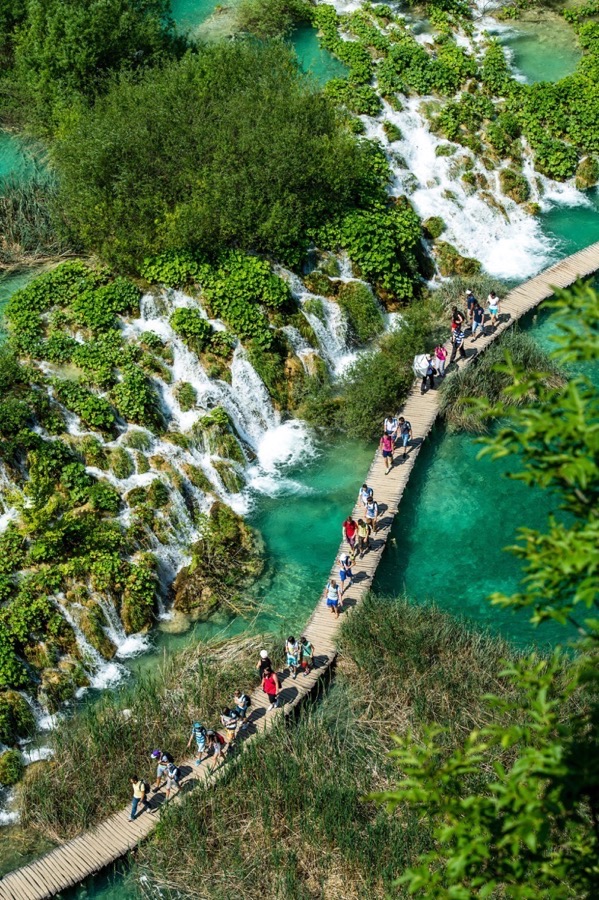 Then you have the wonderous beauty and raw wilderness at National Park Kornati, where crystal-clear waters meet dramatic cliffs and islands teeming with diverse marine life.
On the other hand, Paklenica National Park is popular among hikers and climbers for its rugged mountains and canyons.
Highlander Velebit in Croatia offers a remarkable long-distance hiking adventure that will take you through the stunning national parks of Paklenica and Northern Velebit. As you set foot through awe-inspiring landscapes and captivating vistas, you'll see the Mediterranean from an entirely new perspective.
Telaščica Nature Park, located on the island of Dugi Otok, is known for its stunning cliffs, saltwater lake, and diverse marine life. The park is also home to ancient Roman ruins, including a Roman dock and the remains of a thermal bath. The combination of natural beauty and historical significance makes Telaščica an excellent destination if you're interested in both nature and history.
Croatia's islands and national parks offer you the chance to experience some of the most stunning landscapes in Europe.
Jewel of the Adriatic: Croatia's Pristine Sea is the Cleanest in Europe
Croatia not only boasts clear and blue seas, but it also has the cleanest waters in Europe.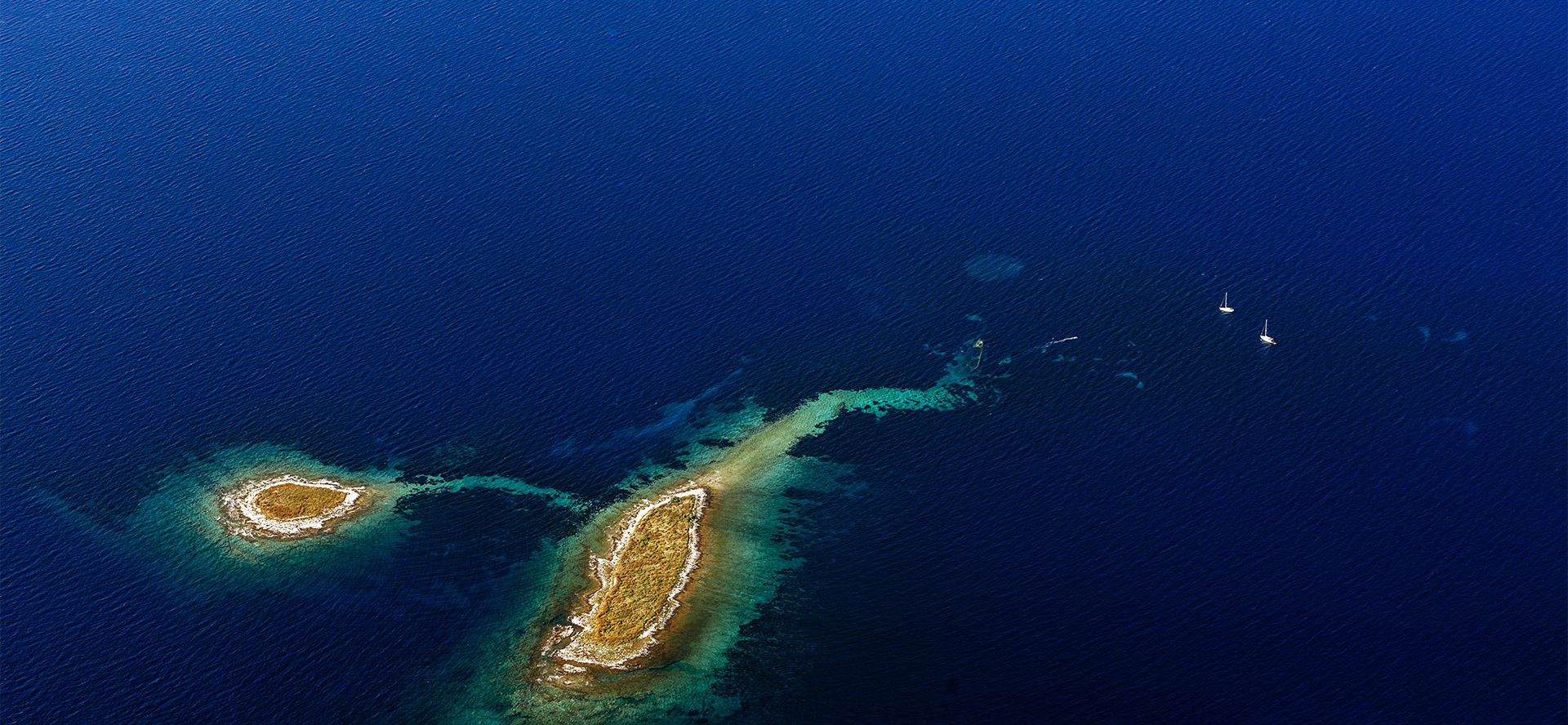 According to data from the European Statistical Office, Croatia holds the top spot for the highest number of places with excellent quality water for swimming.
More than 99% of beaches monitored in Croatia were found to have excellent sea quality for swimming, surpassing Malta and Greece, taking second and third place, respectively.
Croatia's clean sea and picturesque coastline also make it an ideal destination for events such as weddings. The stunning scenery, combined with the country's warm and welcoming culture, provides the perfect backdrop for life's most significant events. Many couples choose to exchange their vows on the beach or aboard a luxury yacht, surrounded by the beauty of the Adriatic Sea.
The Gourmet's Guide to Croatia: A Dive into the Country's Food and Wine Scene
Croatia's diverse regional cuisine is heavily influenced by its history, geography, and climate, making it an exciting culinary destination for foodies around the world.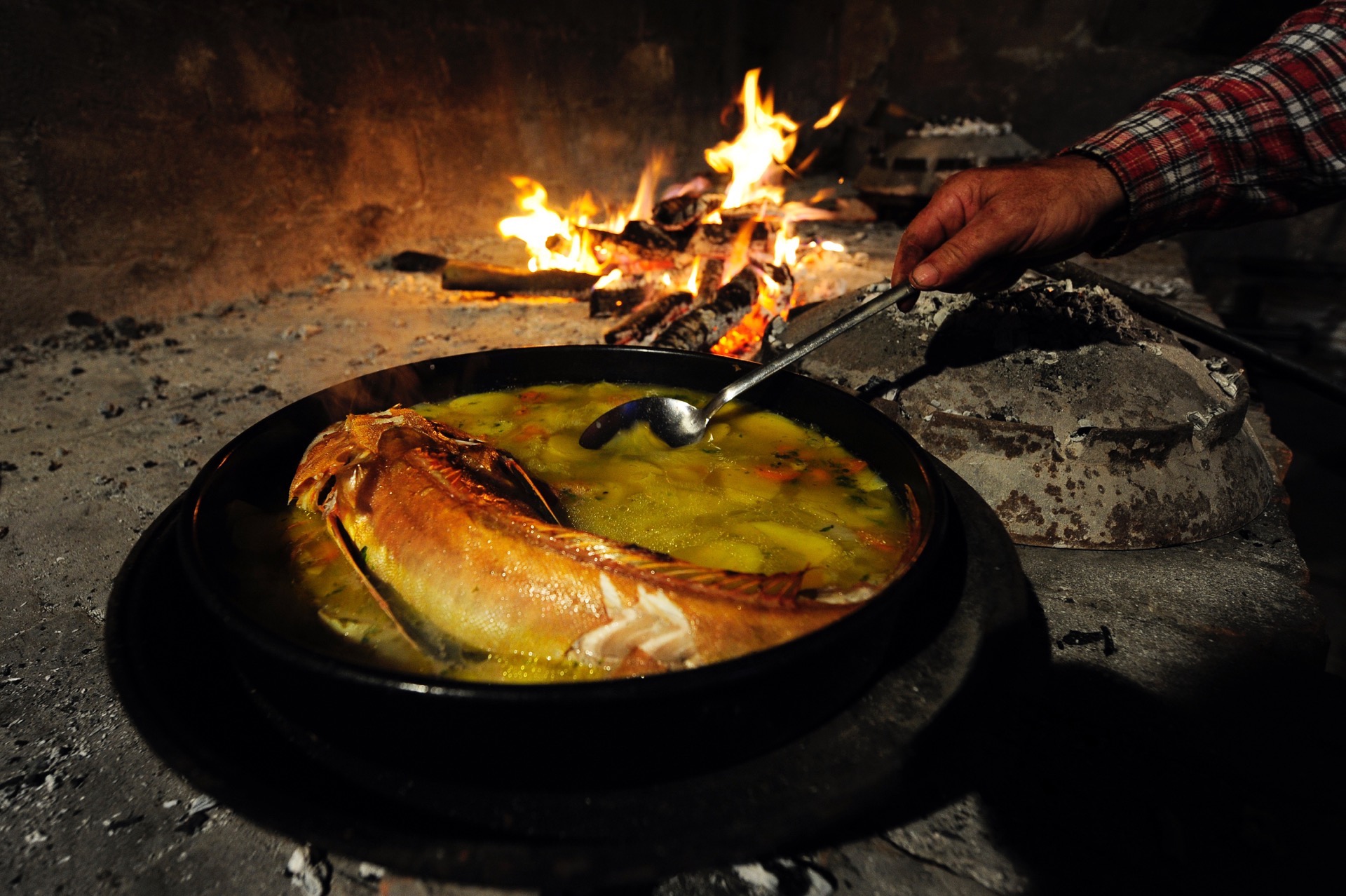 Similarly, Croatia's winemaking industry is gaining international recognition for its unique and distinct varieties.
Our dishes feature a wide range of fresh seafood, from grilled fish to black risotto made with cuttlefish ink.
The country's rich culinary heritage is also rooted in quality ingredients such as olive oil, often used as a base for sauces and dressings.
Croatia's olive oil production is renowned for its quality, and the country is home to the oldest olive tree in Lun, which is more than 1,600 years old. Visitors can learn about the history and production of olive oil on tours of local olive groves and mills.
Croatia is also home to one of the biggest truffles in the world, the Istrian white truffle, a highly prized ingredient in many traditional Croatian dishes.
For those seeking a more luxurious culinary experience, private chef concierge services are available in many of Croatia's high-end villas, providing guests with personalized gourmet dining experiences.
Crossing Borders: Croatia Adopts the Euro and Enters the Schengen Area
Croatia recently adopted the Euro as its official currency, joining 19 other European Union member states in using the common currency. The Euro officially replaced the Croatian Kuna on January 1st, 2023.
The adoption of the Euro means that tourists can now easily compare prices and understand the cost of goods and services in Croatia.
It also makes travelling between European countries more convenient, as exchanging currencies is unnecessary.
Additionally, Croatia has also entered the Schengen Area, which means that visitors will not need a separate visa to travel to other European countries in the Schengen Area. This makes Croatia an ideal starting point for those looking to travel to other European countries.
Frequently Asked Questions About Croatia
Is Croatia safe?
Yes, Croatia is usually a safe country for tourists. The crime rate is low, and the locals are friendly and helpful towards visitors.
Is Croatia dangerous for tourists?
Croatia is generally a safe country for tourists. However, like any other tourist destination, visitors should take basic precautions such as keeping an eye on their belongings and being aware of their surroundings.
Is Croatia expensive?
Croatia is an affordable destination, although prices can vary depending on the season and location.
Your Croatian Adventure Awaits: Key Takeaways for Planning Your Trip

Croatia boasts 1246 islands, is home to eight national parks, has the cleanest sea in Europe, offers delicious cuisine and winemaking, top-tier olive oil and has recently adopted the Euro.
With its stunning natural beauty, rich cultural heritage, and friendly locals, Croatia is a must-visit destination for anyone looking to explore Europe.
From its pristine beaches and crystal-clear waters to its charming towns and vibrant cities, Croatia offers something for everyone.