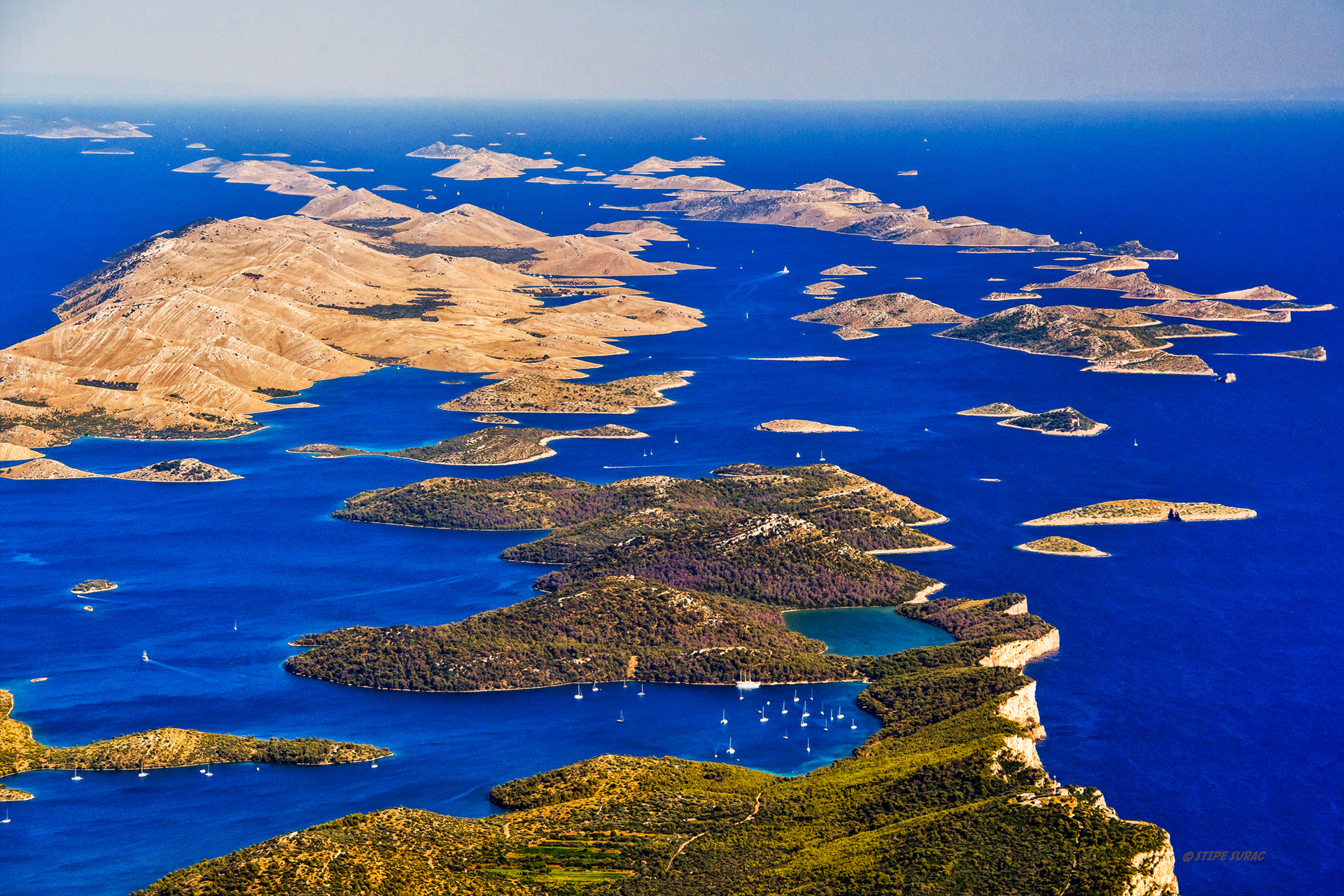 Do you have a strong case of wanderlust? Are you itching to pack your suitcase and begin a new adventure? But, where to? How about somewhere where enigmatic islands surrounded by sapphire seas and unspoiled tranquillity have seduced visitors for centuries? Walled cities drenched in history, gourmet cuisine, secluded beaches, action-packed adventure and an innate warmth from the locals await your holiday in Croatia.
This European country is ideally situated on the Mediterranean with plenty to see and experience.
The jewel-toned Adriatic Sea boasts over 1.000 islands and islets, eight stunning national parks, eleven gorgeous nature parks… the list goes on.
Once you start googling Croatia, you can get overwhelmed with options and possibilities pretty fast.
This is one of the reasons Feel Croatia was created.
We have filtered through all the possibilities and cherry-picked only the finest ones to help you experience the crème-de-la-crème of Croatia for an authentic experience.
Here are the eight irresistible reasons why Croatia is one of the best locations Europe has on offer and a must-see destination for every avid traveller and vacationer.
Limited Time? No Problem! In Croatia, Everything Is Around the Corner
Although a small country, Croatia offers beautiful nature sights and fun holiday activities in practically every single corner of its land.
In just one week, you can visit a few national parks, sunbathe on quite a few beaches and even go island hopping.
The whole peninsula of Istria is dotted with picturesque towns perched on hilltops.
On the other hand, Dalmatia occupies a long and narrow strip of the Croatia coastline. Blessed with a perfect climate, sun-kissed islands, and Roman ruins, Zadar is a city centrally located and the perfect spot from which to launch your travel adventure.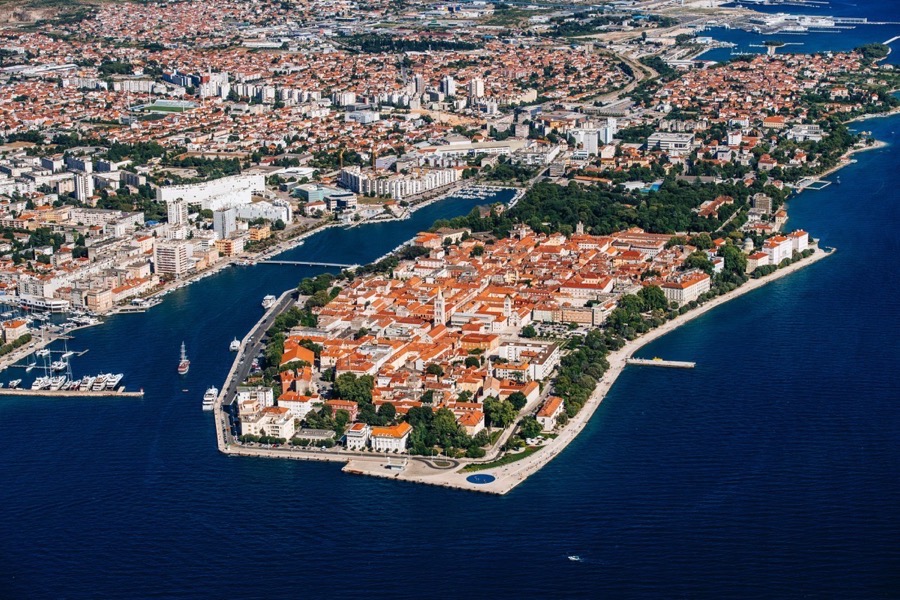 Its setting is sublime. Its beauty is bewitching.
Being able to plan the logistical part of a trip easily is probably one of the biggest tourist pull factors Croatia has to offer its visitors.
As a result, Croatia makes for an alluring holiday destination for longer and shorter trips. There is so much to experience, yet everything seems to be just around the corner.
Public transportation is well-connected in Croatia, but it does constrain you a bit time-wise, as you have to adjust to the bus and ferry timelines.
For more flexibility, we highly recommend renting a car.
A personal chauffeur makes for an effortless experience.
Kick back and relax while our professional drivers who will take you to the most mesmerizing locations in Croatia.
If you are a sailing enthusiast whose primary motive for visiting Croatia is its turquoise-blue Adriatic Sea, you will to full advantage of our extensive catalogue of yachts for rent.
It's these types of moments that will forever remain etched in your memory.
Explore Croatia Your Way with Tailor-Made Tours
They say beauty is in the eye of the beholder. Not true in Croatia, as there is beauty at every turn.
The more you see, the more you love.
Croats are proud of many things in their country, but they take the most pride in having the privilege of living in a land of such stunning landscapes.
Croatia, as already mentioned, is home to eight national parks and eleven nature parks. Plitvice Lakes is the most famous Croatian national park, a UNESCO World Heritage Site. You have probably already stumbled across a picture of these unbelievably beautiful waterfalls in the midst of untouched greenery.
If you have, you´ve probably seen Plitvice Lakes.
While a day trip to Plitvice Lakes should, without a doubt, be on your bucket list, peak season might not be the ideal time to visit it. Extremely long queues, too many people and costly entrance tickets make it a hassle in the summer. Therefore, we recommend skipping Plitvice in the high season and saving it for the more quiet times of the year.
What we do recommend during peak season is going on a boat tour to the Kornati National Park and the Nature Park Telašćica.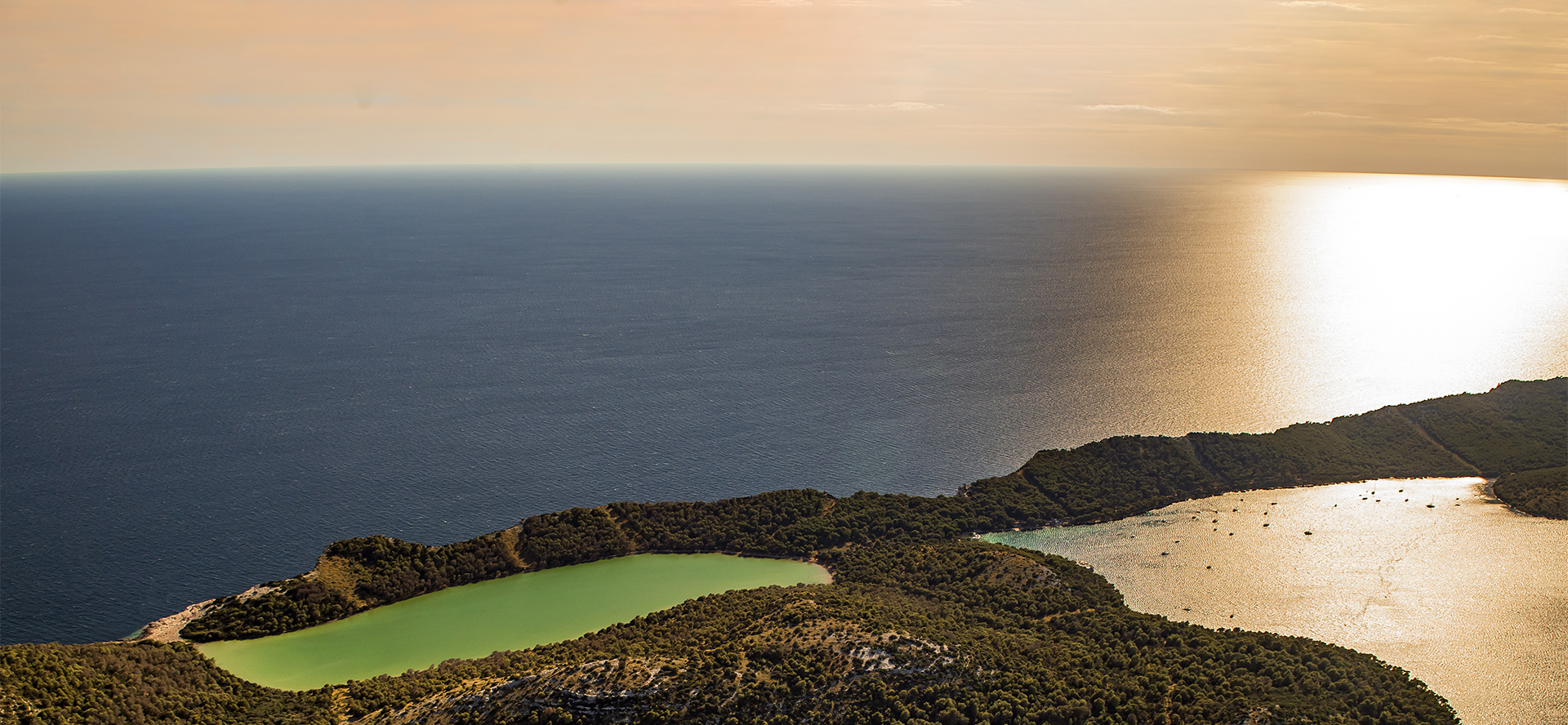 Kornati, often referred to as the nautical paradise, is a string of approximately 89 islands and reefs located between Zadar and Šibenik. This is the spot you will want to visit if you are looking for that incredible crystal-clear sea and rich marine life. Be sure to pack your underwater camera. Some insta-worthy pics will be taken for sure.
The Telašćica Nature Park, in the Southeast of the island of Dugi Otok, is one of the safest and largest natural port in the Adriatic. In addition to its undisputed beauty, Telašćica is a place often frequented by dolphins. Therefore, the chances of coming across them are pretty high.
Boat excursions to National Park Kornati and the Nature Park Telašćica usually last the whole day. The great thing about our tailor-made tours is that you have the freedom to come and go as you please. Rent a boat with a skipper and agree on what time suits you.
We'll even let you in on the best-kept local secrets like the finest restaurants in the area to enjoy prime-quality Croatian delicacies.
However, if a whole day out at sea is a tad bit long for you, you might be interested in visiting the smallest inhabited island in the Croatian Adriatic Sea – Ošljak.
This quaint little island in the Zadar archipelago features a few Mediterranean houses, unspoiled Mediterranean greenery and refreshing sea. The best part? This precious little island is only a 20-minute boat ride away from the town of Zadar.
Why not turn your day into a whole island hopping adventure? Hit the likes of Iž, Olib, Silba, Rava, Sestrunj, Molat, and Premuda and delight the hidden coves – far away from over drenched beaches.
Another great alternative for a shorter boat tour is a fishing tour. Alternatively, enjoy a traditional Dalmatian breakfast and go for a morning swim. Just take into consideration that these kinds of tours start early in the morning.
Perhaps all of this is a bit too tame for you, and you are looking for some more adventurous options.
Don't worry. We got you covered.
Go on a hiking tour to the River Bijela on Mountain Velebit. Together with its canyon, the river is a hidden gem in Dalmatia, offering its visitors the chance to get to know the unspoiled mountainous region of Croatia.
Too much walking involved for your travel taste?
No problem. Opt for a Velebit Photo Safari tour and get a similar luxury experience but from the comfort of a Jeep.
This is a very brief overview of all the fun awaiting you in Croatia.
If you are looking for a unique tour tailored to your needs, just contact us. We will construct the perfect itinerary for you and iron out all the details of your tour.
Discover Fascinating Croatian Cities Drenched in Thousands of Years of History
Nature lovers and adrenaline junkies are not the only ones who will have the time of their life in Croatia.
History buffs, this section is for you.
Positioned precariously between central Europe and the Balkans, Croatia was and is to this day the border between the east and the west.
Throughout history, many kingdoms and empires have fought over this geostrategically important part of Europe in hopes of strengthening their power in the then-current political climate.
With a new political government taking reign in Croatia every few decades, a rich cultural heritage reflects the heroic and intricate story of how Croatia came to be. Something reflected in one of our most sought after villas in Croatia, Villa Lovelos.
You might walk under a Venetian arch adorned by the Lion of St. Mark on your way back to the Viennese holiday mansion you have rented out as your vacation accommodation. You might even encounter an adorable little pastry shop offering Baklava, a sweet pastry dessert popular in the Ottoman cuisine, as well as Italian gelato.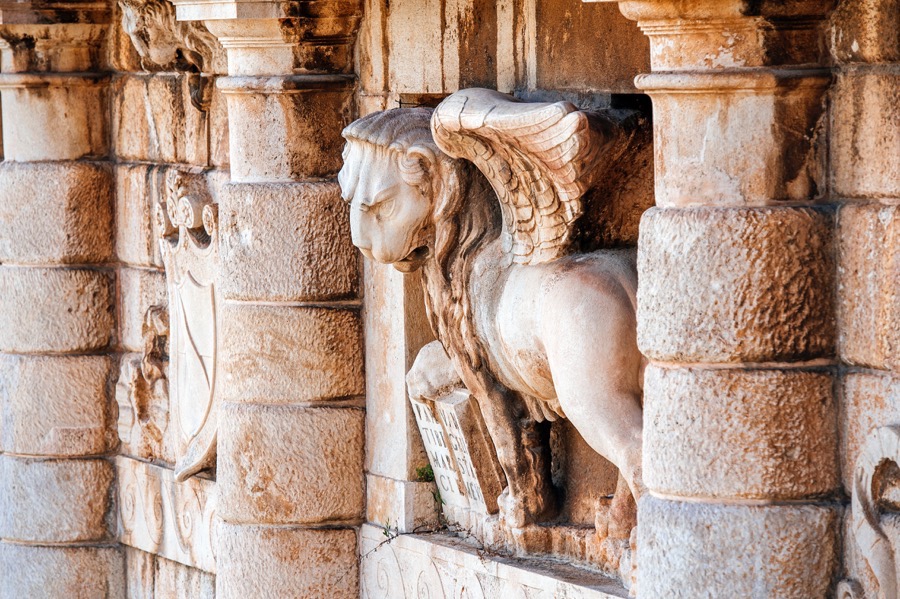 Ivica Matošević, a famous Croatian winemaker, depicted this phenomenon perfectly in one sentence in an interview for The Huffington Post:
"My grandfather lived in Austria, my father was born in Italy, I was raised in Yugoslavia, and my daughter was born in Croatia, yet nobody ever moved."
This seemingly incompatible mishmash of western and eastern cultures has mixed beautifully with traditional Croatian customs to create what is today known as modern Croatia.
Thankfully, there are plenty of exceptional museums preserving testaments of those times long gone. But, at the same time, the carefully curated Croatian cultural manifestations ensure that our courageous but often heart-wrenching stories are never forgotten.
If you ever get the urge to get to know this side of Croatia, just let us know, and we will list off all the museums and cultural manifestations happening nearby and work out all the details for you.
Taste the Mouthwatering Croatian Cuisine – A Haven for All Foodies
If your taste buds are seeking only the most palatial tastes out there, Croatia is most definitely the holiday destination for you.
Traditional Croatian cuisine is an exquisite fusion of the highly regarded Mediterranean diet and the rich flavours of Eastern Europe. Therefore, it´s no wonder that Croatian restaurants are often featured in some of the most prestigious restaurant guides in the world, such as Gault-Millau and The Michelin Guide.
Dalmatian prosciutto, Istrian truffles, black risotto with cuttlefish ink, fresh seafood, lamb peka, oysters, Pag cheese, kulen sausage – a typical Croatian menu is a true smorgasbord of tastes.
Even the famous chef Gordon Ramsay had nothing but praise (with quite a few mmms in-between) for Croatian dishes on his Gordon Ramsay: Uncharted show.
This just goes to show that even the toughest food critics will get wooed by the taste of Croatian cuisine.
But don´t just take our word for it; try it yourself.
Feel Croatia brings the most outstanding ingredients of Croatian cuisine right to your doorstep.
Let a private chef cook these heavenly dishes for you in your luxury villa for a more intimate dining experience. If you are curious about one of the Michelin star awarded restaurants in Croatia, let us know, and we will secure you a table.
It would be a tragedy to experience such flavours just once in your lifetime.
Therefore, we highly recommend taking part in one of our cooking classes. Not only will you learn a culinary trick or two from a master chef, but you will also be able to share Croatian delicacies with all your friends and family back home.
Attention all Wine Lovers: Croatia Is the Destination for the Wine Trip of Your Dreams
While we are on the topic of gastronomy, let us uncork a little secret for you.
What if we told you the taste of Croatian dishes could be elevated?
How do you elevate perfection, you ask?
With more perfection.
Every single of our traditional dishes can be perfectly paired with a glass of Croatian red or white wine.
Thankfully, Croatia has been blessed with a Mediterranean climate ideal for vine cultivation and wine production. These perfect weather conditions put Croatian wines on par with their Italian counterparts. Nevertheless, Croatian types of wine are not as well known outside of the wine connoisseur world as their neighbouring competitors. Why is that?
The names of Croatian grape varieties are difficult to pronounce and even more challenging to remember. For some strange reason, unknown even to us natives, most grape varieties in Croatia get a name consisting of a string of consonants, and a few č, đ, š and ž sounds thrown into the mix.
You have probably never heard of Crljenak kaštelanski. It is a black-skinned wine grape that produces some of the highest-quality wines in Croatia.
What you have probably heard of is the Californian Zinfandel. Well, Zinfandel is not a grape variety native to America. Nor Italy, for that matter. It originally comes from Croatia, where it bears the name Crljenak kaštelanski.
Crljenak kaštelanski is not the only grape variety producing top-shelf wine. At the 2022 Decanter World Awards (the most influential wine competition in the world), Croatian winemakers achieved great success by being awarded 16 gold and three platinum medals.
Therefore, we don´t think it´s particularly out there to claim that Croatia is one of the best destinations in the world for enotourism.
Enotourism is an active type of tourism centred around wine, from visiting vineyards and wineries over wine tastings to taking part in the grape harvest.
In Croatia, you´ll get the full experience, and with Feel Croatia, you will get the finest one.
Become the Croatian Carrie Bradshaw with Your Own Personal Shopping Concierge
When choosing a tropical country as your holiday destination, rain is the last thing you want.
However, having one rainy day might not be as bad as it sounds.
It certainly gives you a great reason to go shopping.
Not because you were secretly planning it all along, but felt guilty about being trapped in a shopping mall spending copious amounts on things you suddenly need while the sun shines brightly outside. Of course not.
Croatia certainly won´t be a let-down for all you fashion enthusiasts out there. Especially, if you have a little helper in the form of a personal shopping concierge showing you the most coveted Croatian fashion brands worn by Hollywood celebs and featured in Vogue magazine.
Channel your inner Carrie Bradshaw for a day and find chic pieces while browsing the Croatian fashion scene.
Get familiar with the unique style of Juraj Zigman, who created performance outfits for Cardi B, Nicky Minaj, Doja Cat, Rita Ora and a whole other slew of other famous pop stars. Next, try on the demure dresses by Martina Felja, loved by Ms Kim Kardashian and her best friend, Paris Hilton. Then, snag a pair of the Startas Pink Unicorns by Borovo, which graced a page in our beloved fashion bible – Vogue.
Start Your Happily Ever After on a Croatian Beach
Croatia is not only a smashing holiday destination but also an excellent wedding location for a fairytale-like wedding.
Just envision yourself exchanging wedding vows with the love of your life on a gorgeous beach.
The sand is seeping between your toes, while the sapphire-blue sea provides a nice breeze and the perfect backdrop for every single wedding photo.
Perhaps you are a bit hesitant towards destination weddings, as their planning almost isn´t worth the results.
From finding an appropriate venue to securing all the vendors and ensuring suitable accommodation for all your guests in a foreign country.
We can see how it can get very overwhelming very quickly.
Well, count your lucky stars, for you have stumbled upon the perfect solution to all those problems.
Feel Croatia will take on the task of seamlessly organizing the wedding of your dreams from A to Z. Your only task will be to express how you envision that big special day.
After that, just sit back, relax, and let us do our magic.
Still not convinced Croatia is the one?
Here are some visuals to help you solidify your decision on Croatia being a worthy wedding destination.
Rent a Villa in Croatia and Fall Asleep to the Sound of the Adriatic Sea
The sweetest feeling in the world is coming home after a fulfilling day outside, laying down on your soft quills and snuggling your head into the pillow as you let the memories of the day wash over you.
Unfortunately, there is no way to replicate that feeling of coming home.
However, we can most certainly find you your home away from home in one of our luxury villas for rent in Croatia.
All of the villas found in our offer have been hand selected by yours truly to ensure the highest degree of class to anyone who walks over their threshold.
Our catalogue of luxurious accommodations offers a wide range of architectural styles:
Examples of modern architecture characterized by glass walls used as a vehicle to create an indoor-outdoor living concept; classic Dalmatian stone houses, which retained their original charm despite becoming equipped with some luxurious amenities such as a private pool; earthbound houses, in which architecture and nature are harmonious.
Whichever style you prefer, selecting your luxury villa for rent in Croatia means you will be lulled into a peaceful sleep by the soft waves of the Adriatic Sea and woken up by the warm kiss of the Croatian sun.
Furthermore, when you rent a villa in Croatia, our villa services add an additional layer of exclusivity to the whole experience.
Get fresh food delivered to your doorstep every morning.
Have a private chef and a professional sommelier create the perfect Croatian dinner for you and your loved ones.
Ascend to bliss by getting professional massages and beauty treatments in the comfort of your own luxury villa.
That experience alone makes a trip to Croatia worthwhile.
Visit Croatia Today – A Country Savoured by Beach Seekers, Gourmet Enthusiasts and Wine Lovers Alike
As a travel destination, Croatia is the complete package.
We could go on and on with listing reasons for Croatia being a top-notch holiday destination. However, we will stop here and leave some things up to you to discover once you visit us.
If you are curious about something specific, please do not hesitate to contact us. We are delighted to answer every one of your questions and help organize your dream holiday in Croatia.